Found this article in my search about the Practical Homeschooling magzine. This is the spelling we use. Take from it's blog. Click here to find out more.
All About Spelling Ranked as #1 Spelling Program by Practical Homeschooling Readers
Practical Homeschooling magazine's 2012 Reader Awards name All About Spelling as the top homeschool spelling program.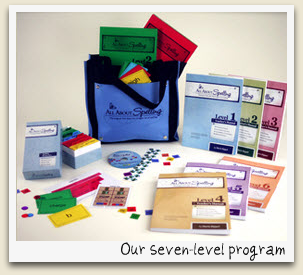 Eagle River, Wisconsin,
15 November, 2012—All About Learning Press, Inc. is pleased to announce that its popular
All About Spelling
program is the first place winner in the spelling category of the 2012 Practical Homeschooling Reader Awards. The annual awards present an opportunity for readers to rate their satisfaction with a wide range of homeschooling programs in categories ranging from history and art to Latin and grammar.
A wide range of homeschool spelling programs were included on the ballot in the spelling category and the results were released in the September/October 2012 issue of the Practical Homeschooling magazine. All About Spelling received the highest number of votes in its category to achieve the first place ranking.
Since its debut in 1993, Practical Homeschooling magazine has remained a trusted resource in the homeschooling community. The magazine is published by Home Life, Inc. under the direction of Mary Pride, founder of
www.home-school.com
and the author of homeschooling classics such as The Big Book of Home Learning (the first mass-market homeschool how-to book). Thousands of votes were cast by readers of Practical Homeschooling magazine for the 2012 awards.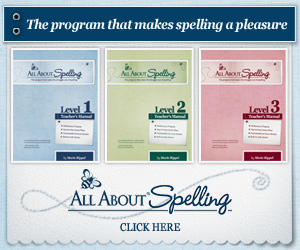 The All About Spelling program was created by author and curriculum developer Marie Rippel and is based on the Orton-Gillingham approach. All About Spelling was specifically designed to take the struggle out of spelling through multisensory lessons that teach children the way they learn naturally—through sight, sound, and touch. Students use letter tiles, flashcards, word banks, customized spelling lists, dictation, and writing exercises through mastery-based lessons. The "open and go" lesson plans are lightly scripted, so no previous teaching experience is necessary, and lessons require just 15 to 20 minutes per day.
For more information about the All About Spelling program Click here.